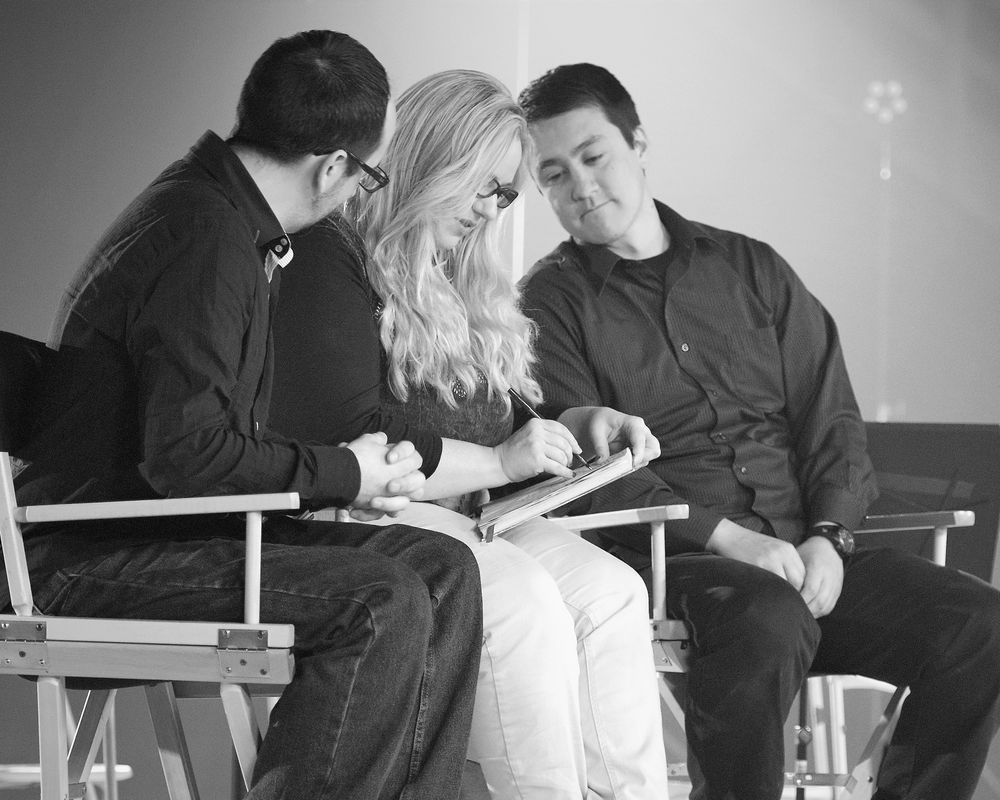 About The Black Piper
The Black Piper is a creative collective of composers, musicians, sound designers, artists, writers, and filmmakers from around the world. Founded in 2015 by Michael Bahnmiller, Richard Williams, and Sae Sae Norris, The Black Piper's mission is to bring your favorite books to life through music.

Since their debut album, KALADIN (the officially-licensed book score for Brandon Sanderson's The Way of Kings), The Black Piper continues to pursue opportunities to make epic music for books by some of the world's most well-loved Sci-Fi and Fantasy titles.

With the launch of The Tales of the Black Piper, The Black Piper has realized a long-time dream of providing a platform for yet-undiscovered authors to collaborate with Hollywood professionals to create unique musical companions for their original fiction.
We invite you to join us on this incredible journey; listen to your imagination come to life.
The Black Piper works with some of the best in the industry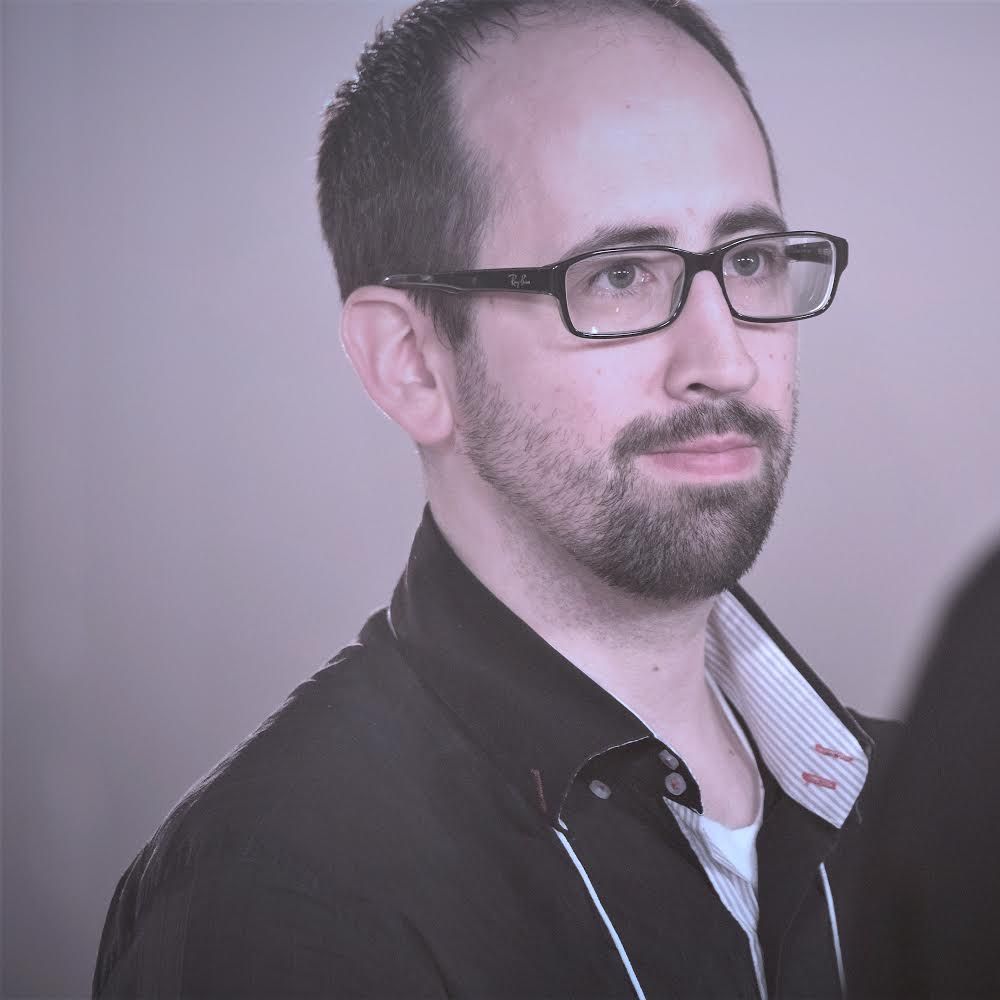 Michael Bahnmiller
Producer/Lead Composer
Michael Bahnmiller is a composer whose work has been used in film, television, podcasts, advertisement, and book soundtracks.
Bahnmiller has been mentored by and worked with some of the industry's best. From Academy Award-winning producer Rod Fried (Rudy), mixer Casey Stone (VICE, Frozen), master mixer Pat Sullivan (Guardians of the Galaxy), composers and orchestrators Philip Klein (Wish Dragon, The Last Full Measure), Conrad Pope (The Hobbit) and Kevin Kaska (The Greatest Showman, Pete's Dragon). Bahnmiller has worked on such films as The Jungle Book, Independence Day: Resurgence, The BFG, Fantastic Beasts and Where to Find Them, La La Land, Jason Bourne, and many others.
He has had the honor of working with such musicians as Tina Guo (Wonder Woman, Dunkirk), Michael "Nomad" Ripoll (Mr. and Mrs. Smith, Knight & Day), Abbey Khalek (Life Itself, Planet Earth), Ayana Haviv (Wonder Woman: Bloodlines, Altered Carbon), Chris Bleth (Aquaman, Empire), and Aeralie Brighton (The Jungle Book, Ori and the Blind Forest), to name a few.
Determined to learn by doing, Bahnmiller set out to create an ambitious album, Kaladin, based on Brandon Sanderson's best-selling international novel The Way of Kings. With eleven composers working on the project, Bahnmiller worked as the Lead Composer, Co-Producer, Music Contractor, Orchestrator, and Post Production Supervisor. The album released at the end of 2017 and made it to Google Play's top 6 Film Scores, and consistently receives 5-star ratings.
When he is not composing, Bahnmiller is looking for his next project or three, spending time with his wife and three surviving children, and kayaking.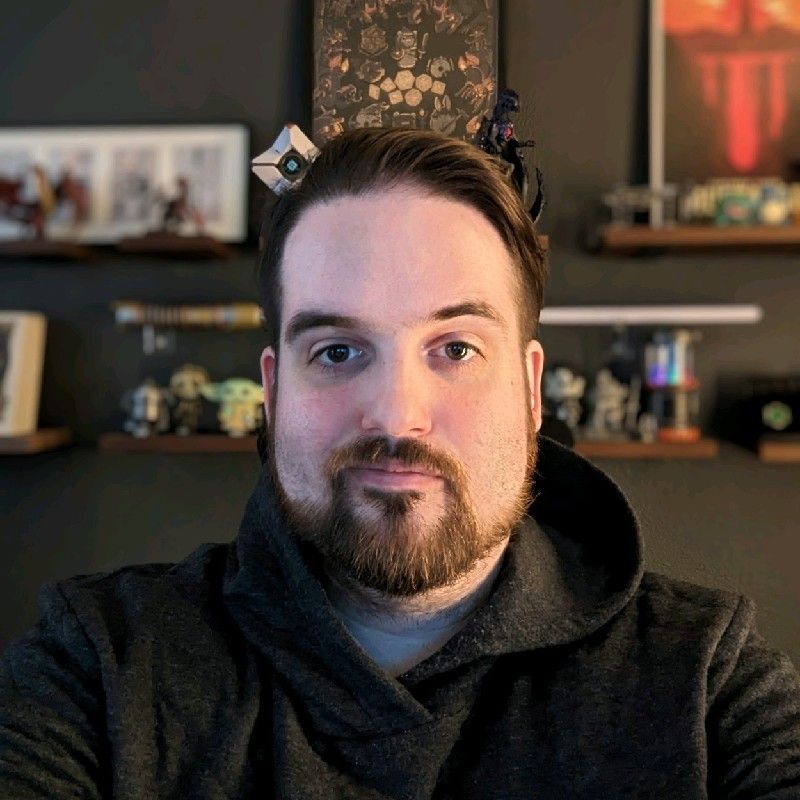 Ian Riley
Creative Director
Ian is an audio designer based in Seattle, Washington, with a background in orchestral music and composition, and a doctorate in percussion performance.

Oh, and also a huge nerd.

Ian joined The Black Piper in late 2021, being introduced to the studio by a mutual friend. Originally engaged to help with some logistics coordination in preparation for The Black Piper's attendance at Dragonsteel Con in 2021, Ian joined the Black Prism project team, providing assistance in everything from composer feedback to designing VFX for the project.

Given opportunity to step into the role of Creative Director in late 2022, The Black Piper funded and fulfilled The Black Prism, and can't wait for your to hear what comes next!

Ian lives in the greater Seattle area with his wife, Kristen, and their two doggos, Molly and Newton.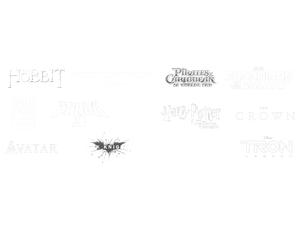 We work with the best talent in the industry.
Collectively, our team and talent has worked on such titles as
Kaladin  
Big Hero Six 
Kung Fu Panda: 3 
Harry Potter and the Chamber of Secrets 
Altered Carbon  
King Kong   
The Maze Runner: The Death Cure  
Star Wars: Rogue One  
Agent Carter  
The Hunger Games  
Seventh Son  
John Carter  
Deadpool 2  
The Conjuring   
The Conjuring 2  
Avatar  
The Dark Knight Rises  
Outlander  
Guardians of the Galaxy Vol. 1  
Guardians of the Galaxy Vol. 2  
The Walking Dead  
The Crown  
Marvel's Agents of Shield  
Black Sails  
Avengers Assemble   
Iron Man 3   
We Were Soldiers   
MI: 2   
Braveheart   
The Nightmare Before Christmas   
Titanic   
Percy Jackson and the Olympians: Sea of Monsters   
Star Trek: Beyond   
Supernatural   
Inception   
Oz the Great and Powerful   
Magellan   
Fantastic Beasts and Where To Find Them   
Jason Bourne   
Passengers   
Miss Peregrine's Home For Peculiar Children   
La La Land   
The Hobbit   
Pete's Dragon   
Finding Dory   
Mythica    
The Jungle Book    
World of Warcraft: Cataclysm    
X-Men: Apocalypse    
Prince of Persia: Forgotten Sands    
Ender's Game    
The Little Prince    
Pirates of the Caribbean: At World's End    
TRON: Legacy    
Memoirs of A Geisha    
King Arthur    
The Greatest Showman    
Jumanji: Welcome To The Jungle    
Suicide Squad    
Star Trek: Into Darkness    
Furious 7    
Frozen    
Fantasy Faire    
Life of Pi    
Gone Baby Gone    
Cowboys and Aliens    
X-Men Origins: Wolverine    
The Dark Is Rising